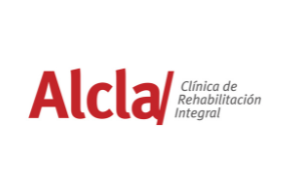 Rehabilitation of high complexity
Alcla is a Comprehensive Rehabilitation Clinic with over 50 years of experience in the field of neurological rehabilitation. It has an interdisciplinary team of highly qualified professionals who, together with humane clinical care, certified medical competence and patient safety management, ensure the most appropriate rehabilitation process.
We provide comprehensive rehabilitation of high complexity in hospitalization to adults, young people and children affected by acquired brain damage, cerebrovascular damage (stroke), Cranioencephalic Trauma (CET), spinal cord injury, polyneuropathy of critically ill patients, severe traumatism and traumatologic conditions, neurological diseases (degenerative and tumor) or other disabilities of neurological origin.
We have a Special Care Unit for cases of high complexity.
We also have a hemotherapy service, clinical laboratory analysis and diagnostic imaging.
We offer virtual consultations for medical evaluation and treatment, including physiatric and neuropsychological assessment, neuropsychological treatment, equipment evaluation (according to pathology) and post-COVID evaluation.
We offer the possibility of joint hospitalization with the patient. We provide professionals trained in different languages so as to offer fluid communication with the patient and their family.
Services
Medical management (Internal Medicine, Pneumonology, Respiratory Kinesiology,
Infectology and Infections Control, Nutrition)
Physiatrics
Motor Kinesiology
Occupational Therapy
Speech Therapy
Psychology
Neuropsychology
Psychopedagogy
Interconsulting physicians (Neurology, Otorhinolaryngology, Traumatology and Orthopedics, Ophtalmology, Psychiatrics, Cardiology, Urology, Surgery, Hemotherapy, Diagnostic Imaging)
Quality
In 2022, Alcla obtained the accreditation of the CARF International Quality Standard for its excellence in rehabilitation. CARF is considered the most important international accreditation in rehabilitation, recognized for its high standards of quality and demand worldwide.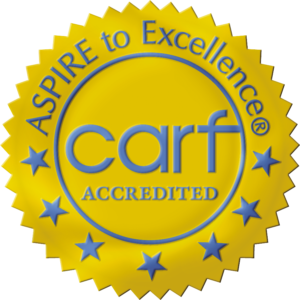 Contact