Sanatorio de los Arcos
Accredited by the Argentine Cardiology Foundation as the First Cardio Safety Institution in Latin America, meeting the American Heart Association standards.
Urgent care and Emergency Department with 9 shock rooms featuring the complexity of critical care.
150 inpatient suites for adults equipped with technology delive­ring patient safety and comfort.
36 Critical Care and Coronary Unit rooms with remote video monitoring system.
28 pediatric patient rooms.
Inpatient Playroom.
Equipment of Therapy Games for pediatric inpatient and outpa­tient care.
Neonatal Intensive and Intermediate care unit.
Surgery Center with 9 general operating rooms equipped with Led-based scialitic lamps and 3DFull HD laparoscopy towers.
GreenLight lighting system in operating rooms.
Neuronavigator.
EBUS (Endo bronchial ultrasound), a technique used in the diagnosis of lung and mediastinal tumors in outpatient care and without surgery.
Obstetrics Center with 3 operating rooms, 3 delivery rooms and 3 labor rooms.
Digital Radiology.
Nuclear Magnetic Resonance of 1, 5 and 3 Tesla.
Multislice CT scanner (computed tomography scanner).
Hemodynamics and Interventional Cardiology.
Neurointervention.
Heliport.
75 seat auditorium.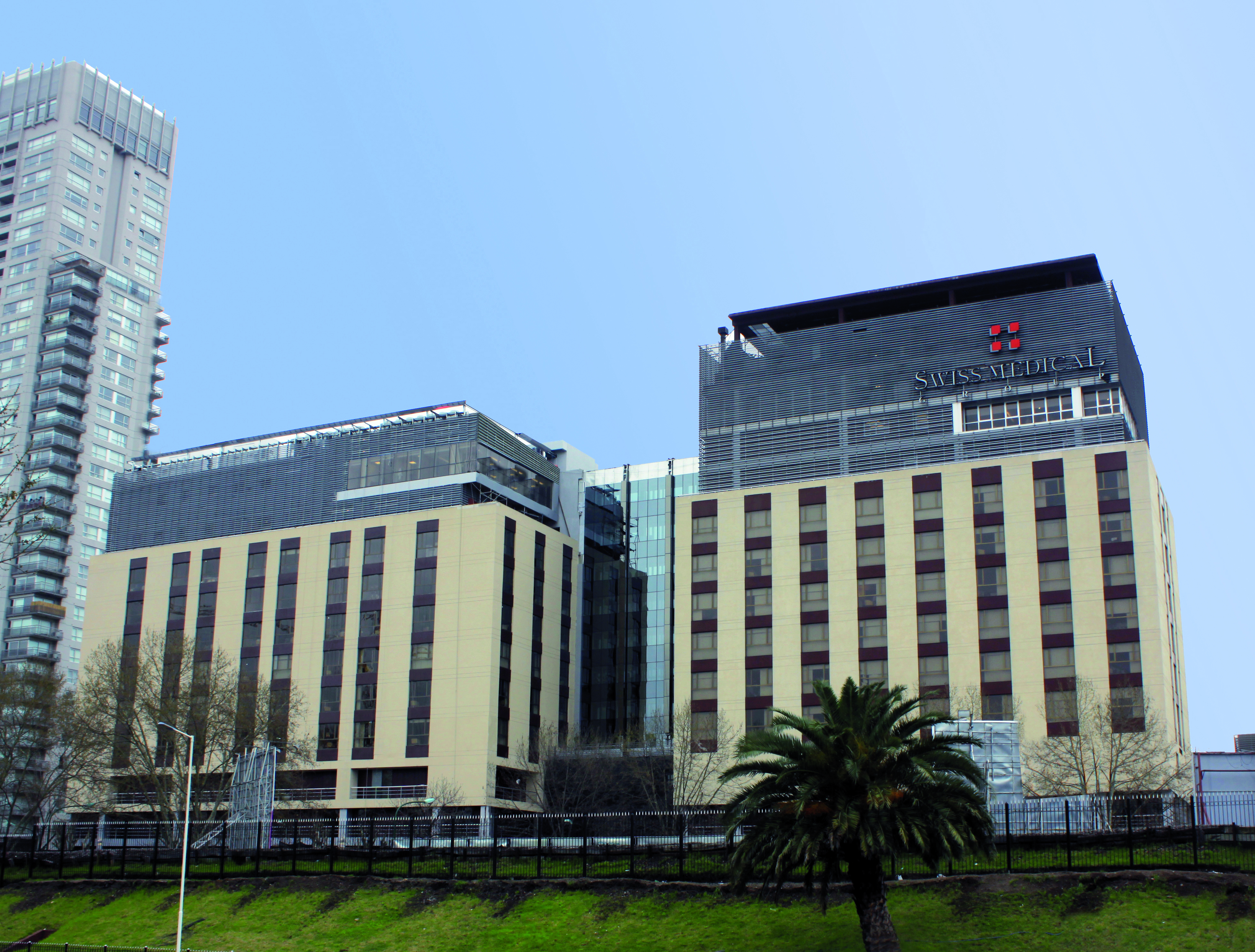 Sanatorio de los Arcos
Sanatorio de los Arcos
CABA, Argentina
Datos
Av Juan B. Justo 909
CABA, Argentina
(+54 011) 4778-4500
Contact email: