Sanatorio Allende
Sanatorio Allende was founded in 1938 and since then has experimented a huge improvement on medicine in Córdoba, having as main objectives the honesty and high quality medical care.
Situated in a high competitive area, Sanatorio Allende is still being differential from the others because of its health care attention's quality, manteining its ethic's values, and constantly participating in a permanent challenge which includes Medicine's evolution. In this sense, the Sanatorio Allende cemented a path of excellence with a constant concern for the welfare of patients.
To professional excellence and the latest technology, we add a suitable specialized nursing and strict adherence to biomedical and health standards, which support the Sanatorio Allende as reliable and safe medical institution.
Founded with the goal of providing a high hierarchy medical service in Córdoba, Sanatorio Allende has remained at the forefront of patient care and health care.
Now a days, we provide our services in two venues in Córdoba Capital:
Nueva Córdoba Venue: Inaugurated in 1938, it is located in the tradicional neighbourhood of Nueva Córdoba and has the fundational building (and its important extensions), besides the new building called "Consultorios Independencia".
Services
Cerro de las Rosas Venue: During the year 2010, we inaugurated the second venue situated in Cerro de las Rosas, provided with a huge and modern infrastructure with 15.000 m2 of surface.
40,000 m2 at all its buildings
All the medical specialities
High complexity
Transplant department
Traumatology Unit
Neonatal Intensive Care Unit
Pediatric Intensive Care Unit
Adult Intensive Care Unit
Day Hospital for adults and pediatry
Maternity rooms
Isolation rooms
Surgery and surgical area
Outpatient consultories
Shared, private and VIP's rooms.
Internal and external Pharmacy
International Patient Service
Contact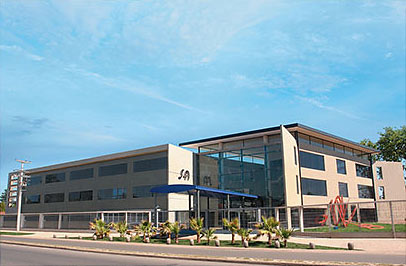 Sanatorio Allende
Sanatorio Allende
Córdoba, Argentina
Info
Obispo Oro 42
Córdoba
Argentina
(+54 351) 426 9200
Social