Instituto de Radioterapia – Fundación Marie Curie
Instituto de Radioterapia – Fundación Marie Curie is formed by three cancer treatment, research, and educational institutions which are Instituto Privado de Radioterapia (IPR), Instituto Privado de Radioterapia Oncológica (IPRO), and Fundación Marie Curie (FMC).
The history of our organization begins in 1979 when IPR opened in the capital city of Córdoba. Since then, the institutions have progressively and constantly grown in terms of high technology, continuing education programs, and personnel. Our professionals are able to develop all the advanced techniques such as stereotactic body radiotherapy (SBRT), stereotactic radiosurgery (SRS), all types of IMRT, VMAT, adaptive radiation therapy (ART), brachytherapy in any localization, and others. Instituto de Radioterapia – Fundación Marie Curie has reached the highest level Radiation Oncology development in Argentina.
It should be pointed out that Radiotherapy is one of the three therapeutic weapons to cure or palliate cancer. According to international statistical data, over 60% of people suffering from cancer will need first line radiation therapy, whereas other patients will receive adjuvant curative or palliative radiation therapy at some point of their disease. The effectiveness of this important therapeutic tool lies in the latest technology, serious in-depth professional training and highly qualified human resources, which are fundamental values of our Institution.
Approximately 2000 new patients are admitted to IPR-IPRO every year. They are referred by specialists from private and public health centers from Argentina and other Latin American countries, with which we maintain a close professional relationship as far as assistance and scientific exchange are concerned.
Being guided by the belief that superior patient care is based on advanced environmental academic level, we are always investing  time and effort  in investigation and training through agreements between Fundación Marie Curie, the National University of Córdoba (Argentina), and foreign Universities and well known centers in the United States and Europe.
Instituto de Radioterapia – Fundación Marie Curie has personnel working in different areas of our organization, giving excellent radiation therapy and supportive care for cancer patients.
Services
Contamos con:
Departamento de relaciones institucionales que brinda soporte al paciente y a sus familiares.
4 aceleradores lineales y tomógrafo exclusivo para simulación y planificación virtual.
Acreditaciones nacionales e internacionales.
Realizamos los siguientes tratamientos:
Radioterapia de intensidad modulada inversa (IMRT)
Radioterapia de intensidad modulada simplificada (s/IMRT)
Radioterapia de intensidad modulada simplificada con control respiratorio (s/IMRT+GATING)
Radioterapia de intensidad modulada guiada por imágenes (IMRT+IGRT)
Radioterapia de intensidad modulada guiada por imágenes con control respiratorio (IMRT+IGRT+GATING)
Radioterapia estereotática corporal (SBRT)
Radioterapia estereotáctica corporal guiada por imágenes con control respiratorio (SBRT+IGRT+GATING)
Radioterapia estereotáctica fraccionada (FSRT)
Radiocirugía estereotáctica (SRS)
Radioterapia concomitante a quimioterapia (radio-quimioterapia)(RTQT)
Radioterapia de intensidad modulada + braquiterapia de alta tasa de dosis (IMRT+HDR)
Radioterapia corporal total (TBI)
Radioterapia cutánea total (TSI)
Radioterapia acelerada parcial de mama (APBI)
Braquiterapia de próstata con implantes permanente de semillas de I-125 (LDR)
Braquiterapia de próstata con alta tasa de dosis (HDR)
Braquiterapia ginecológica con alta tasa de dosis (HDR)
Braquiterapia de cabeza y cuello con alta tasa de dosis (HDR)
Braquiterapia de mama con alta tasa de dosis (HDR)
Braquiterapia de piel con alta tasa de dosis (HDR)
Braquiterapia intraoperatoria diferida de sarcoma con alta tasa de dosis (IO-HDR)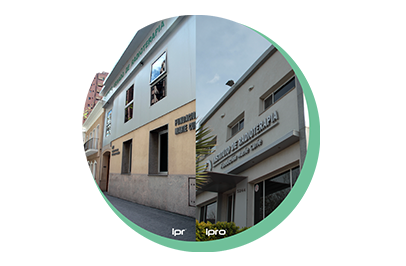 Córdoba, Argentina
Info
Obispo Oro 423, Córdoba , CP 5000, Argentina
(+54 351) 4424600